When Jewelry Turns Green: Reasons, Prevention, and Introduction to La Clair Jewelry Products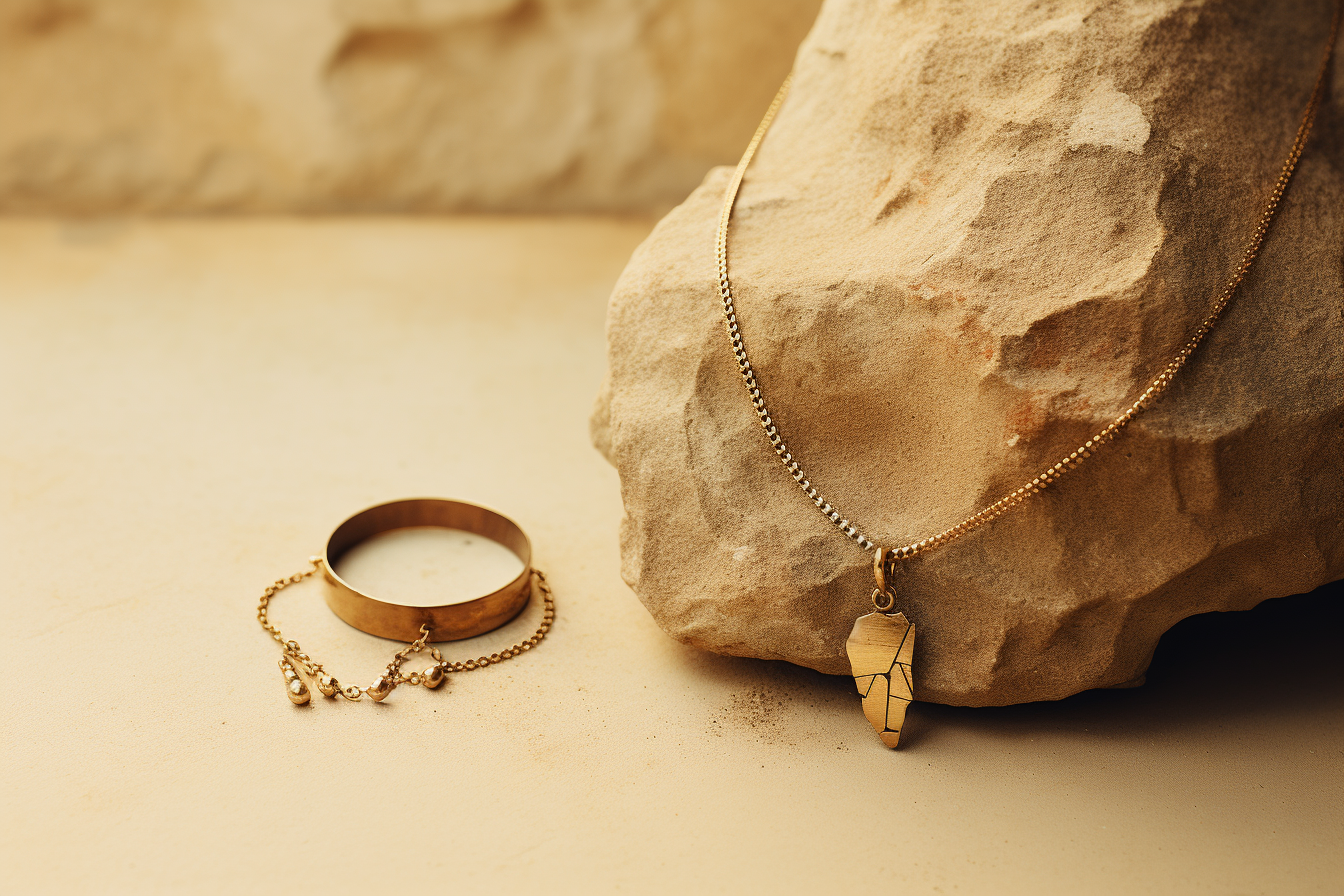 Embracing Minimalist Jewelry Content
Jewelry is an essential element for expressing personal style and elegance. However, one common issue we often encounter is jewelry turning green. In this article, we will explore the reasons behind jewelry tarnishing and provide you with preventive measures. Additionally, we will introduce two La Clair Jewelry products: the Minimalist Freshwater Pearl Necklace and the Golden Blossom Oval Pendant Necklace, highlighting their unique materials.
Reasons for Jewelry Tarnishing Subtitle: Understanding the Root Causes Content
Jewelry tarnishing can be attributed to metal allergies and oxidation. Metal allergies can be triggered by certain metal materials, while oxidation is a natural reaction that occurs when certain metals are exposed to air and moisture. Both factors can lead to the appearance of greenish spots on jewelry.
Preventive Measures for Jewelry Tarnishing Subtitle
Protecting Your Jewelry Content: To prevent jewelry tarnishing, you can choose to wear La Clair Jewelry products. The Minimalist Freshwater Pearl Necklace is crafted with copper plated with 18K gold, while the Golden Blossom Oval Pendant Necklace features a titanium steel base plated with 18K gold. These materials are less prone to tarnishing and allergic reactions. All our products are carefully selected and undergo a gold plating process.
Tips to Prevent Jewelry Tarnishing and Oxidation Subtitle
Maintaining the Brilliance and Quality of Your Jewelry Content: Here are some simple tips to help you prevent jewelry tarnishing and oxidation:
Avoid exposing your jewelry to water, chemicals, and perfumes.
Clean your jewelry gently with a soft cloth and avoid using abrasive brushes.
Store your jewelry in a dry, clean, and separate box or pouch when not wearing it to prevent contact with other metals.
Preserving the Beauty and Quality of Your Jewelry Content
At La Clair Jewelry, we understand your love and pursuit of exquisite jewelry. We are committed to providing you with high-quality products. By choosing the right materials, following proper maintenance techniques, and implementing preventive measures against tarnishing and oxidation, you can keep your jewelry beautiful and long-lasting. If you have any questions about our products or materials, please feel free to contact us.
Note: "Minimalist Freshwater Pearl Necklace is crafted with copper plated with 18K gold, while the Golden Blossom Oval Pendant Necklace features a titanium steel base plated with 18K gold. These materials are less prone to tarnishing and allergic reactions